Soft diets may be recommended when the patient is ready for more than liquid nutrition, but still can not tolerate regular solid food. This type of diet is often used when the patient is suffering the side effects of chemotherapy or radiation therapy when the mouth, throat, esophagus or stomach may be sore. All necessary nutrients are supplied with a "Soft" diet, therefore, it may be used over longer periods of time. Foods are generally bland, lower fat foods, softened by cooking, mashing, pureeing or blending.
Examples of "Soft" diet foods include:
| | |
| --- | --- |
| Beverages | All |
| Breads | French, Vienna, Italian, seedless rye, white, refined whole wheat (excluding whole-grain), cornbread; muffins, French toast, crackers, biscuits, rolls, pancakes, and waffles, if tolerated. |
| Cereals | Refined, cooked, or ready-to-eat such as cream of wheat, farina, hominy grits, corn meal, oatmeal, puffed rice. |
| Cheeses | All, except those that are sharp or strongly flavored or those containing whole seeds and/or spices. |
| Desserts | Ice milk, ice cream, sherbet, ices, custards, gelatins with allowed fruits. |
| Eggs | All, except raw or fried. |
| Fats | Butter, cream, cream substitutes, vegetable shortening and oils, margarine, mayonnaise, sour cream, commercial French dressing. |
| Fish | Cooked, fresh, or frozen fish without bones; tuna, salmon. |
| Fruits and Fruit Juices | All juices and nectars; avocado, banana, canned or cooked apples, apricots, cherries, grapefruit and orange sections without membrane, peaches, pears, seedless grapes, tomatoes; soft melons, such as watermelon, if tolerated. |
| Meat | Tender beef, lamb, veal, or liver that is baked, broiled, creamed, roasted, or stewed; roasted or stewed pork. |
| Milk / Milk Products | All. |
| Nuts/Legumes | Creamy peanut butter. |
| Potatoes | Baked, boiled, creamed, scalloped, mashed, au gratin; mashed sweet potatoes; dumplings; noodles; brown or white rice; spaghetti. |
| Poultry | Chicken, Cornish game hen, turkey, chicken livers. |
| Rice/Pasta/Soups | Bouillon, broth, consommé, strained cream and vegetable soups. |
| Sweets | Apple butter, butterscotch candy, caramels, chocolate, fondant, plain fudge, lollipops, marshmallows, mints; honey, jelly, syrups, sugar in small amounts. |
| Vegetables | Canned or cooked asparagus, carrots, beets, eggplant, mushrooms, parsley, pumpkin, spinach, squash, vegetable juice cocktail, raw lettuce, if tolerated. |
| Miscellaneous | Aspic, catsup, gelatin, gravy, pretzels, soy sauce, vinegar; cheese, cream, tomato, brown and white cream sauces; all finely chopped or ground leaf herbs and spices. |
An example of a Soft Diet would be:
Breakfast
½ cup fruit juice
2 eggs, scrambled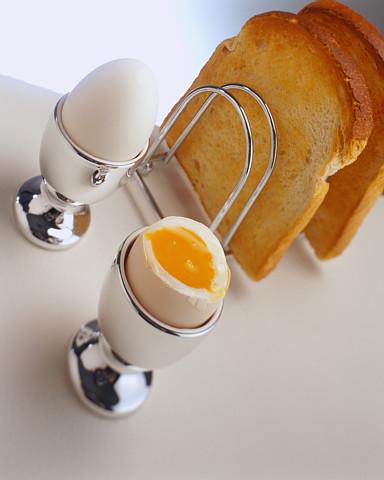 1 slice toast
1 teaspoon butter or margarine
Jelly
Sugar and cream
Beverage
Snack
½ cup to 1 cup cereal
1 cup milk
Sugar
Lunch
½ cup fruit juice
2 ounces meat, fish or poultry
½ cup vegetable
2 slices bread
1 teaspoon butter or margarine
1 cup milk
Snack
Banana
2 teaspoons creamy peanut butter
Dinner
4 ounces meat, fish or poultry
1 cup potato
½ cup vegetable
1 slice bread or roll
1 teaspoon butter or margarine
1 serving fruit or allowed dessert
Beverage
Snack
½ cup fruit or allowed dessert
1 cup milk, milkshake or pasteurized eggnog
Click the following links for:
Mesothelioma Aid Support Topics
Financial Planning for Cancer Patients
Free Information Packet on Mesothelioma
If you would like to receive a FREE information packet on mesothelioma**, or if you have a comment or question, please complete the following:
**(Packet includes information on treatment, clinical trials, cancer links, how to access legal and financial resources, and frequently asked legal questions with answers provided by Cooper, Hart, Leggiero & Whitehead, PLLC). By filling out the above form you consent to being contacted by Cooper, Hart, Leggiero & Whitehead regarding potentially retaining legal services.