Wellness > Managing Mesothelioma Pain
Approximately 60 to 90% of mesothelioma patients experience pain as one of the early symptoms of disease, however, it is more closely associated with end-stage disease. Abdominal or pelvic discomfort often accompanies pleural mesothelioma. This pain is sometimes brought on by an increasing pleural effusion, or build-up of fluid, which causes pressure on adjacent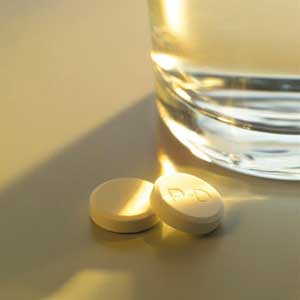 nerves or organs. Peritoneal mesothelioma, which originates in the lining of the abdominal cavity, presents with abdominal or pelvic discomfort.
In the early stages, pain is usually controlled with over-the-counter products such as aspirin, acetaminophen, or ibuprofen. Although surgery, chemotherapy, and radiation are used to arrest the disease process and alleviate the initial pain symptoms, the treatments themselves may not be pain-free. The needs of the patient and the type of procedure done will determine the kinds of medication that can be given.
As mesothelioma progresses, the cancer may spread to areas such as the chest wall, ribs, and surrounding muscles. Because soft tissue and nearby nerves may be destroyed, pain may become more localized and chronic. In the case of peritoneal mesothelioma, bowel obstruction may lead to more severe pain. New innovations, such as implant devices that deliver pain-fighting drugs to the central nervous system, offer more relief to severe pain that is unresponsive to oral medications, intravenous infusions, or intramuscular injections of narcotics. Mesothelioma patients may also find relief from massage therapy.
Click here for a glossary of medical terms related to pain and pain treatment.
When a patient can no longer get relief even from the most potent oral or intravenous medications, doctors may offer an epidural implant. This form of pain management is accomplished with a thin catheter surgically implanted beneath the skin. A combination of medicines is then programmed to flow through tubing into the epidural area of the spinal canal at pre-set amounts and intervals. This can be successfully administered at home under the supervision of home health care agencies and your doctor.
Mesothelioma Aid Support Topics
Financial Planning for Cancer Patients
Free Information Packet on Mesothelioma
If you would like to receive a FREE information packet on mesothelioma**, or if you have a comment or question, please complete the following:
**(Packet includes information on treatment, clinical trials, cancer links, how to access legal and financial resources, and frequently asked legal questions with answers provided by Cooper, Hart, Leggiero & Whitehead, PLLC). By filling out the above form you consent to being contacted by Cooper, Hart, Leggiero & Whitehead regarding potentially retaining legal services.